Best
The Best Dive Bars Seattle, According To Bartenders, Seattle&#39S Best Dive Bars
When you"re looking for a place with cheap whiskey and a Katy Perry-free jukebox, your best bet is to follow an off-duty barkeep. We asked 13 pros in Seattle to share their favorite no-frills watering holes.
Đang xem: Best dive bars seattle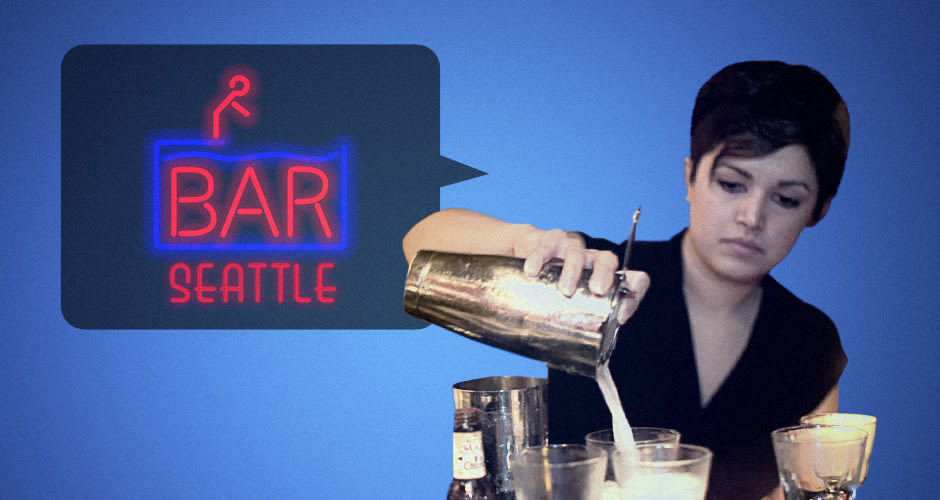 Like its little brother—or maybe more accurately, rival—to the south, Seattle is a city firmly committed to relaxed drinking culture. While not all of them have the obvious hallmarks of a 'dive bar,' semantics won't change the fact that there are still plenty of great places to sit down and grab a cold one in an unfussy environment.
Xem thêm: Best Buy Signs Redmond Oregon, Best Buy Signs & Trophys In Redmond, Or 97756
From talking with many of Seattle's top drink-slingers, we learned that what they want most when it's an odd hour and they aren't working is to find those bars serving the more, let's just say, déclassé things in life: cheap beer, tubed meats, and Jell-o shots, for example. The ability to play bar games (like pinball, cornhole, and, as always, Big Buck Hunter) and rock out on the jukebox is integral too (for god's sake just don't put on any Nirvana). Even better are the kinds of low-key joints where these hardworking sorts can get away from the hustle and bustle and not worry about having to spend all night chatting with wide-eyed tech workers.
Xem thêm: What Is The Best Talisman In Dark Souls 3 (Ranked), Best Talisman For 40
We asked 13 of Seattle's top bartenders where they drink when they want cold pints of Rainier and warm shots of mezcal. You'll probably find them bellying up to these watering holes when they're off the clock, watching Seahawks games, or trying to stay dry on another goddamn rainy day.
Anu Apte-Elford
Owner of Rob Roy
Favorite dive bar: Shorty's (2222 2nd Ave; 206-441-5449, shortydog.com)
Apte-Elford says: "Shorty's in Belltown is the top of my list. Pinball, hot dogs, beer, and shots—what more does a person looking for a good time need? Shorty's is on my way home from Rob Roy and it makes the walk a little more pleasurable. It's a great place to meet up with a bunch of friends. But it's also a great place to get lost." (Photo: Yelp/Ben T.)
Rick Brooks
Manager at Naked City
Favorite dive bar: Ballard Smoke Shop (5439 Ballard Ave NW; 206-783-0997, ballardsmokeshop.com)
Brooks says: "I've been living/drinking here for 11 years, and I can honestly say that the Smoke Shop in Ballard is one of my go-to dive bars in Seattle. I strongly suggest avoiding it on Amateur Nights (Fridays and Saturdays). Any other days expect very accommodating bartenders, free soup at the end of the night, and plenty of awesome people-watching. Ask for Darlene!" (Photo: Facebook/The Ballard Smoke Shop)
Lauren "Lolo" Carroll
Server at Fremont Brewing tasting room
Favorite dive bar: Al's Tavern (2303 N 45th St, 206-545-9959)
Carroll says: "It has been around for decades and has that worn-in quality I look for in a watering hole. Complete with an old-school jukebox, plush bar stools, a pool table, and arcade games, it's easy to waste away several hours here with friends. It's definitely a place that only residents flock to, and it's usually fairly chill inside. The bartenders are super-friendly, particularly Karl and Dean. If you're up to no good for the night, ask Karl for a dealer's choice—he won't disappoint!" (Photo: Yelp/Matt T.)
Ellie Rose
Owner and bartender at Central Pizza
Favorite dive bar: Twilight Exit (2514 E Cherry St, 206-324-7462)
Rose says: "I've been going there for probably around 15 years. It has changed spots three times, and I've been there through all of them. I always feel comfortable, and there is usually someone to strike up a good conversation with. One of the best parts about it is the delicious food. Usually you wouldn't think a dive bar would have great food, but they make almost everything from scratch. Also, in the summer, the patio is great. Oh, and Buck Hunter!" (Photo: Yelp/TaDao V.)
Keith Villanueva
Bartender at Sazerac
Favorite dive bar: The Quarter Lounge (909 Madison St; 206-332-0772, quarterlounge.com)
Villanueva says: "Small booths, simple shots, beers in the front, and cornhole on the patio in the back. Unassuming and intoxicating—pretty much all you're looking for after a shift." (Photo: Yelp/Amanda L.)
Gregory Zacher
Beverage Manager at Tulio Ristorante
Favorite dive bar: The Lookout Bar & Grille (757 Bellevue Ave E; 206-329-0454, thelookoutcapitolhill.com)
Zacher says: "It's quaint enough to be a local treasure, but just out of the reach of the craziness of the Pike/Pine corridor. Plus, the patio (in the summer) is incredible and overlooks South Lake Union and the Space Needle. You don't go there for a crazy trendy cocktail. You go for a great beer and a shot of whiskey. They also have some killer bar food and board games to play with friends." (Photo: Facebook/The Lookout)
Joe Denhalter
Bartender at Momiji
Favorite dive bar: The Hideout (1005 Boren Ave; 206-903-8480, hideoutseattle.com)
Denhalter says: "While perhaps not a dive bar in the exact sense of the term, The Hideout on First Hill has just enough graffiti, past-its-prime furniture, and lack of light to give it that 'divey' je ne sais quoi. Local art is displayed (and for sale) on its walls, while more economically feasible (and typically amusing) offerings are dispensed through a vending machine. Some of my favorite Seattle bartenders can be found behind the stick, and while they're proficient at a proper cocktail, one still feels at ease with a Rainier and a shot of your favorite spirit." (Photo: Yelp/Jon D.)
Kevin Watson
Innovation Brewer at Elysian Brewing and bartender at Elysian's Capitol Hill location
Favorite dive bar: Sloop Tavern (2830 NW Market St; 206-782-3330, theslooptavern.com)
Watson says: "They serve ridiculously large beers for stupid prices, they have the best cheeseburger in town, and I never know anyone there." (Photo: theslooptavern.com)
Jesse Cyr
General manager at Rob Roy
Favorite dive bar: Lava Lounge (2226 2nd Ave; 206-441-5660, lavaloungeseattle.com)
Cyr says: "The bartenders are always nice, they have a pretty good tap selection, and the clientele is vast and quirky. I like that they have large booths to meet a bunch of friends at once. They have Buck Hunter and darts in the back, which is usually where I'll end up at some point during the night. The pours are heavy and you can get Fernet, Ramazzotti (my favorite), or several different bourbons for pretty cheap compared to other spots in Seattle. Plus, they have tiki mugs and big murals adorning the whole bar. What's not to love?" (Photo: lavaloungeseattle.com)
Christopher Elford
Seattle ambassador of The Bon Vivants bartending group
Favorite dive bar: Bernard's on Seneca (315 Seneca St; 206-623-5110, bernardsonseneca.com)
Elford says: "It's like stepping into a time warp. I order bottled beers and Cutty Sark neat, and the pours are as generous as the prices. The vibe is carpeted-basement-hotel-bar. It's mostly inhabited by regulars and brightly lit—a hot-held pan of (free) onion rings may greet the adventurous. Also this spot closes at 9:30pm, so it is definitely a day-drinker's haven. The first time I went there, our friend who was driving didn't have enough room for all of us to tag along, so I volunteered to ride in the trunk. If you are ever let out of a trunk, the bar you want to step into is Bernard's. Pure magic baby!" (Photo: Yelp/Bob E.)
Ian Roberts
Owner of Pine Box
Favorite dive bar: The Baranof (8549 Greenwood Ave N, 206-782-9260)
Roberts says: "I briefly lived upstairs from the place, and it's been a long-time favorite for first call after a late night of bartending. It can be a little crusty in there, but the drinks are stiff, cheap, and they have some of the best Jell-o shots around!" (Photo: Yelp/Russell L.)
Charles Smith
Owner of Charles Smith Wines Jet City
Favorite dive bar: Slim's Last Chance (5606 1st Ave South; 206-762-7900, slimslastchance.com)
Smith says: "Slim's Last Chance is one of my favorite spots to drink in Georgetown. It features tap beers, mezcal, chili, and rockabilly on the jukebox. This is my go-to for afternoon drinking!" (Photo: Facebook/Slim's Last Chance)
James MacWilliams
Bartender at Canlis
Favorite dive bar: Big Mario's (1009 E Pike St., 206-922-3875, bigmariosnewyorkpizza.com)
MacWilliams says: "Nelson Daquip and I both love Big Mario's on Capitol Hill. We tend to go after working in Canlis' offsite cellar. There's cold beer and generous tequila shots, tatted-up bartenders, pull tabs, and surprisingly good pizza. Really, it is my favorite pizza in town. There is a new Big Mario's opening on Queen Anne but it's not the same without the lingering cigarette smoke and greasy pizza of the original Capitol Hill location." (Photos: junebugweddings.com, Yelp/Dana D.)