Best
The Best Dessert In Waikiki Dessert Crawl, The Best Dessert In Waikiki
When it comes to desserts spots in Waikiki, matcha soft serve (Matcha Cafe Maiko, Nana's Green Tea), cheesecakes of every flavor (The Cheesecake Factory) and flaky kouign amanns (b. Patisserie) immediately come to mind. But don't stop there. Waikiki is home to a range of other sweet spots that are worth a quick stop post-beach, post-meal or anytime, for that matter.
Đang xem: Best dessert in waikiki
Pineapple County
What: Pineapple County is actually a boutique. The gelato counter is within the store, which is probably why you missed it if you've walked by. The gelato is made in-house; flavors range from pineapple lihing mui and Hawaiian mango to macadamia nut, cookies & cream, and lilikoi.
Where:342 Lewers St., 926-8245
What to get: The fluffy, spongy chocolate shortbread cookie with any gelato flavor. Gelato cookie sandwiches are $6. You can add whipped cream and sprinkles for $1 more.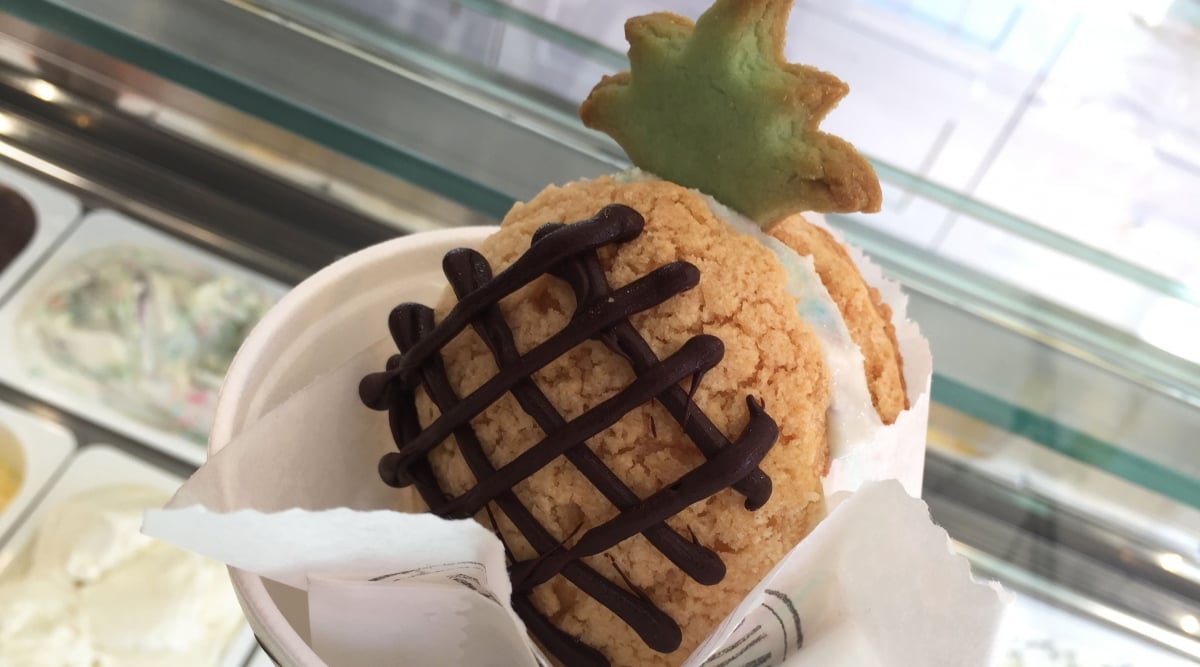 Chocolate shortbread cookie with birthday cake-flavored gelato.
ScoopedYah
What: This ice cream kiosk launched last September at the Hyatt Regency farmer's market every Tuesday and Thursday. Ice cream is made in small batches, with local flavors like Hawaiian sweet potato & ginger, matcha lemon, Kona coffee mudslide and more. Liquor-infused flavors like pina colad are available, even if the menu's on the smaller side.If the name sounds familiar, you may have seen them at the Blaisdell farmers market.
Where:2424 Kalakaua Ave., scoopedyah.com
What to get: The limited-edition special menu item ($7) doesn't have a name, but it's easily recognizable.If you're with a group, order a tasting flight ($12) to try multiple flavors.
Kawaii! The limited special menu item includes two small scoops, a matcha waffle cone, a sugar hibiscus and chocolate-covered sunflower seed eyes.
MoDo Hawaii
What:Like the pot of gold at the end of the rainbow, MoDo Donuts is in the very back of Mitsuwa Marketplace on the second floor of International Market Place. The mochi donuts are like those at Mister Donut in Japan.
Where:2330 Kalakaua Ave.
What to get: Check out the flavor of the month — you never know what limited-edition gem you'll find. Donuts cost $1.50-2.05, depending on flavor.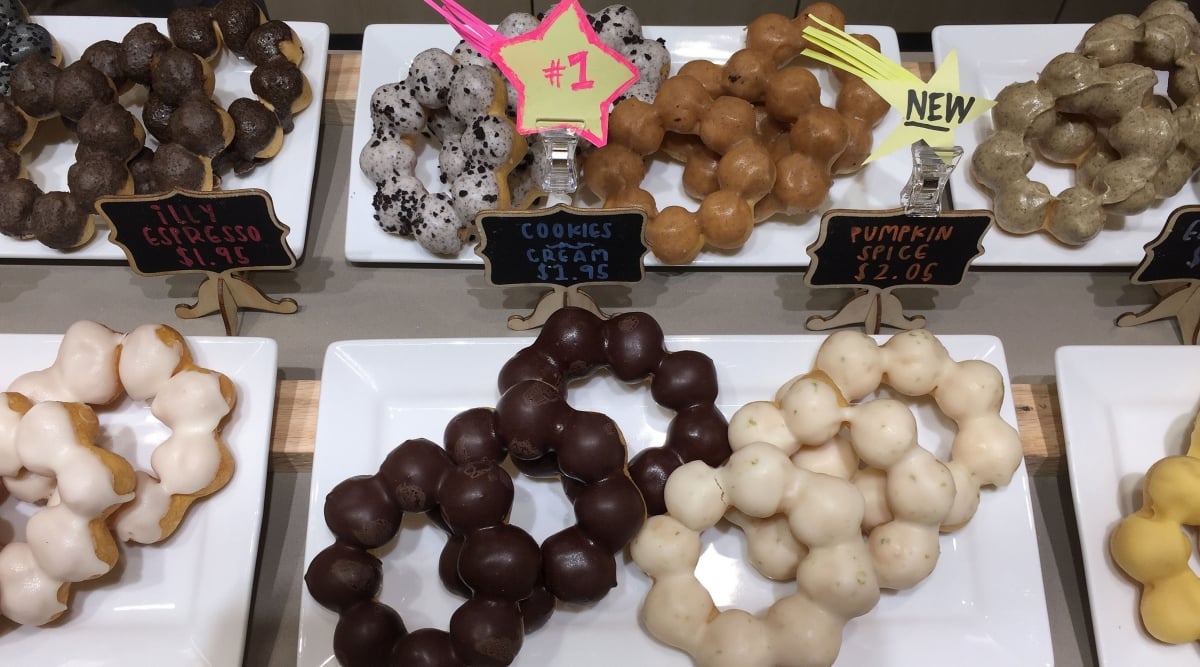 The chewy, mochi-like texture can't be beat. Siince these donuts are lighter, so is the guilt factor.
Il Gelato
What: Kahala Mall, Haleiwa and the factory store in Iwilei used to be the only places you could find Il Gelato. Now the gelati and sorbetti are also inside Dukes Lane Market & Eatery. Whether you're craving coconut, cookies & cream, chocolate truflfe, Tahitian vanilla, dragonfruit or plain strawberry, there's a flavor for every mood.
Where:2255 Kuhio Ave., 923-5692
What to get: Hawaiian gianduia, a mix of Belgian chocolate and macadamia nut flavors, is the top seller.The Belgian chocolate is creamy and decadent, offset by the slightly toasty mac nuts.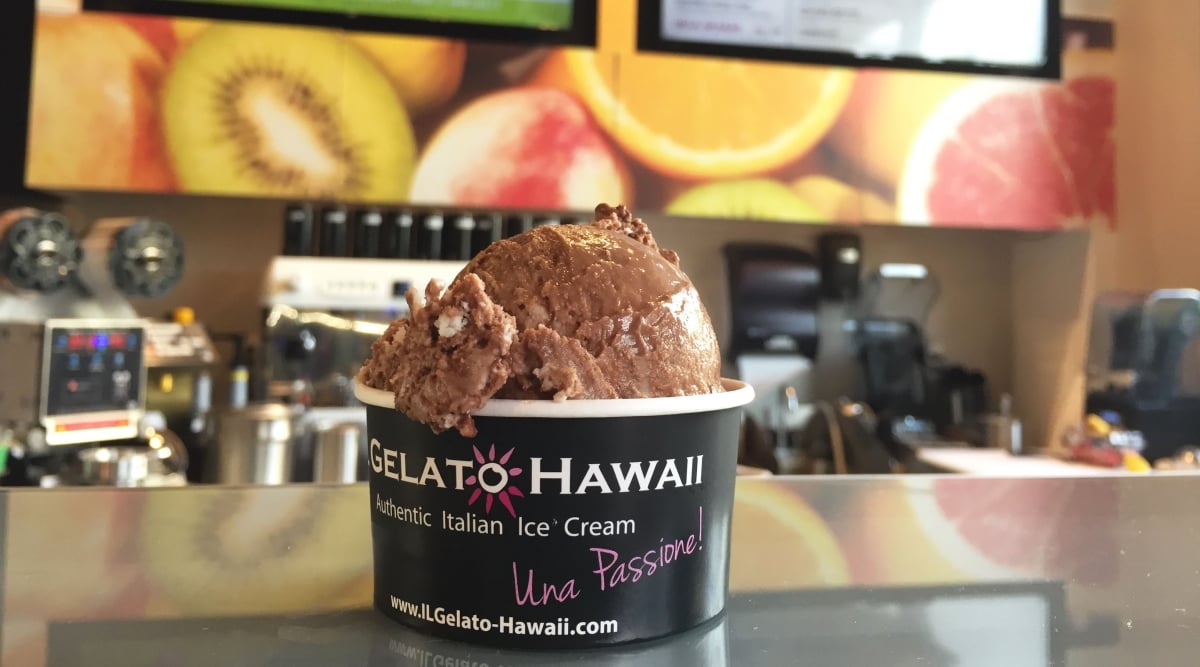 It's $4.79 for a single scoop, but the luscious, velvety gelato is worth it.
Poke Bar
What: Poke Bar opened in early January with custom poke bowls whose ingredients, sauces and toppings you choose yourself. It also serves up delish macaron ice cream sandwiches.
Xem thêm: Best Way To Stack Round Bales Properly To Help Maintain Quality
Where: 226 Lewers St., 888-8616
What to get: Mango and coffee are the top two flavors. The macarons are top notch — perfectly spongy, but strong enough to hold the ice cream without getting soggy. These sandwiches only cost $3.90. At other places, that will only get you a macaron!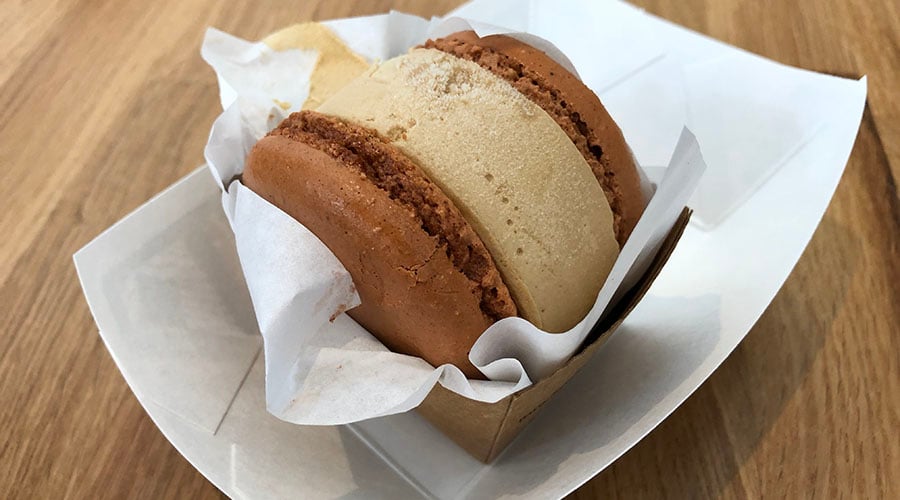 Poke Bar may be known for its poke, but save room for dessert.
Cafe Glace Hawaii
What: Gelato is the centerpiece of this coffee bar, with more than 30 flavors made in small batches onsite.
Where:227 Lewers St., 762-2417
What to get:White chocolate macadamia nut gelato is the best-seller — the juxtaposition of the crunchy mac nuts against the silky gelato is on point — but you'll also find flavors like chai tea, Oreo, coconut and nougat.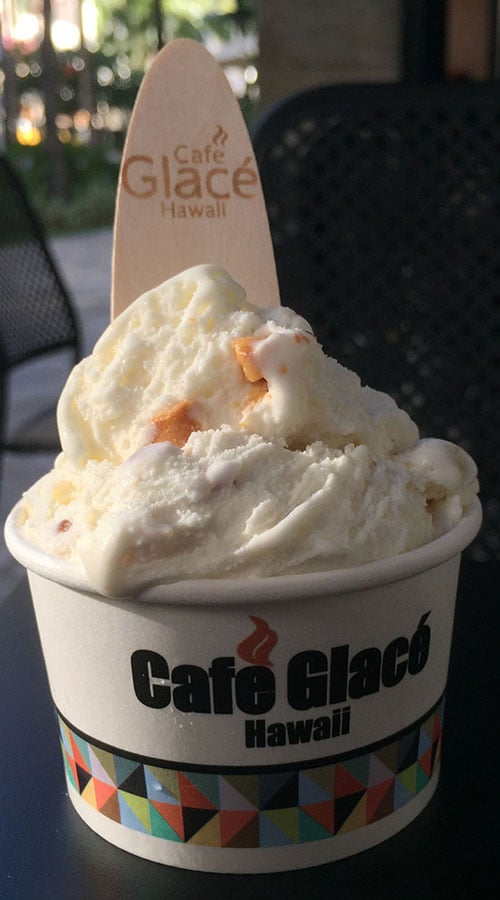 One scoop (single flavor) is $5.50, but the serving size is fairly generous.
Royal Hawaiian Bakery
What: You don't need to be a guest to get to this small bakery off the lobby of the Royal Hawaiian Hotel. Popular treats include banana nut bread, Big Island Honey macadamia nut sticky buns, cinnamon kouign amanns and Hawaiian vanilla custard brioche buns.
Where:2259 Kalakaua Ave., 923-7311
What to get:The Pink Palace Snowball ($6.50) is iconic: three moist layers of white cake with a light haupia flavor, pastel pink frostingand plenty of coconut flakes.
Tip:This delicate cake tastes fine at room temperature, but in true snowball form, it tastes even better after you chill it in the fridge.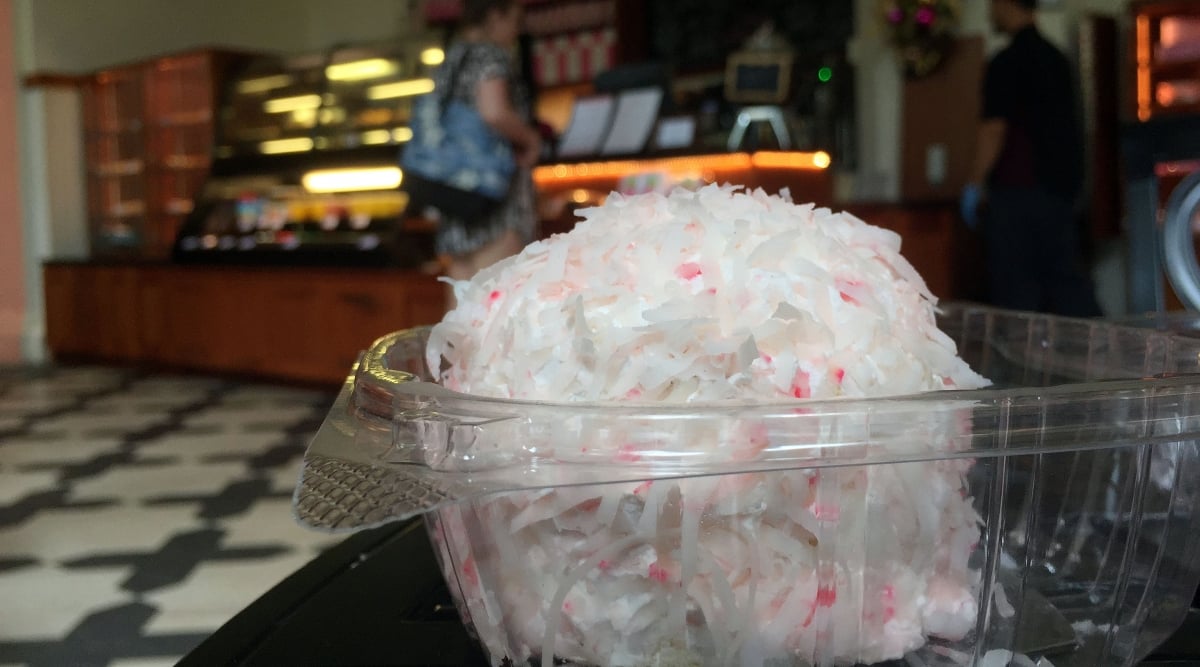 The Pink Palace Snowball ($6.50) is the most popular treat, followed by the banana nut bread.
Lappert's Hawaii
What:This Lappert's location is inside Hilton Hawaiian Village and worth a detour if you're in the vicinity. Ice cream is obviously king, but coffee and pastries like cinnamon rolls, cookies, lemon bars, blondies and muffins are also available.
Where:2005 Kalia Rd., 943-0256
What to get:Any ice cream flavor with a housemade waffle cone. Most popular is Kauai Pie, a medley of coffee, coconut flakes and macadamia nut. If you love peanut butter, get the peanut butter bar ($3.50) with creamy peanut butter sandwiched between a brownie base and a thin layer of luscious ganache.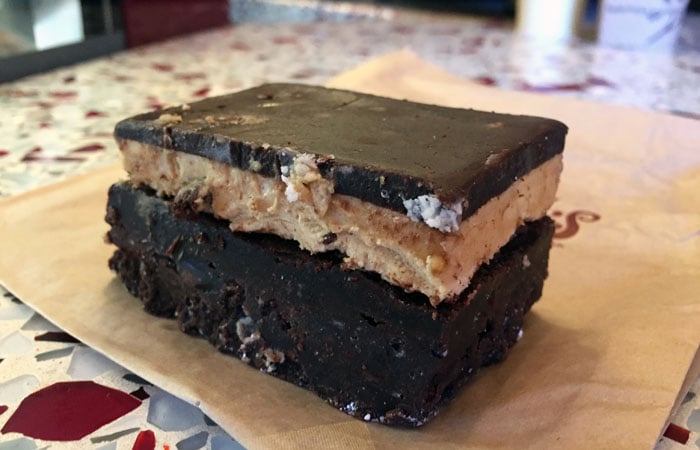 Peanut butter bars are best-sellers.
Banan
What: Banan is famous for using locally grown bananas as the base for dairy-free soft serve. The original flavor features a banana base, but other flavors include acai, lilikoi, green tea and chocolate mac. Smoothies and other drinks are also served here.
Where: 2301 Kalakaua Ave., 200-1640
What to get: This Banan location is near The Cheesecake Factory but a bit hidden. Look for the alleyway lined with surfboards and walk toward the beach. You'll soon see the Banan kiosk — and the line of eager customers.
Xem thêm: The Best Home Builders Las Vegas, Nevada, 14 Best Home Builders In Las Vegas, Nv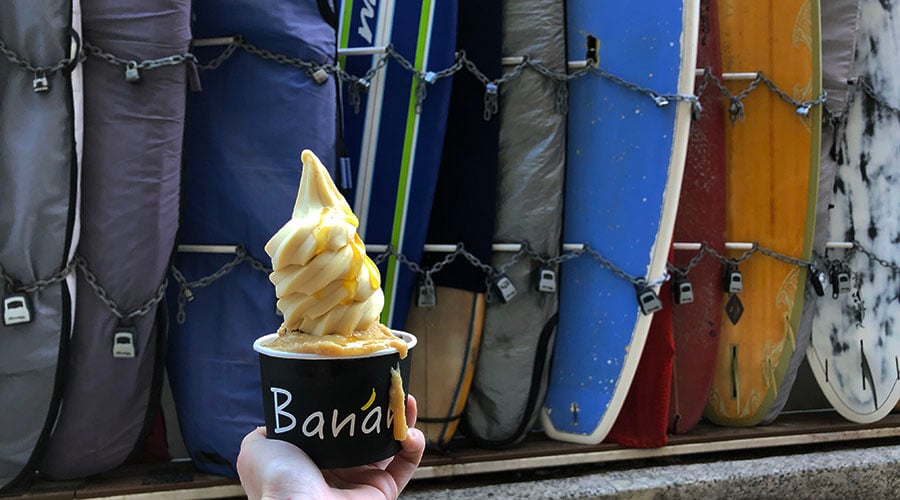 The Chunkadelic (mac nut honey butter, dark chocolate and granola) in a cup ($7). You can upgrade to a papaya boat ($10).